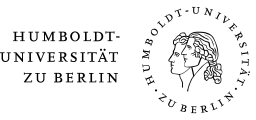 Women & family
HU Berlin Sport and Recreation offers courses specially designed to meet the needs of families, young mothers and women. These family programmes include sports with inclusive childcare. Whilst the parent is sweating away on a body shape, indoor biking or futsal course, an expert professional looks after their child. Sport and Recreation also offers courses where mothers and babies can gain movement experience side by side, as well as sports courses designed exclusively for women.
Women offers
Mother & baby
For organizational reasons, only mothers with children aged 8 weeks to max. 1 year can participate.
​Family offers
The family offer has to be booked in addition to the respective course. A care of children is not possible without booking a family offer. For organizational reasons, only children aged 2-10 years can be cared for.